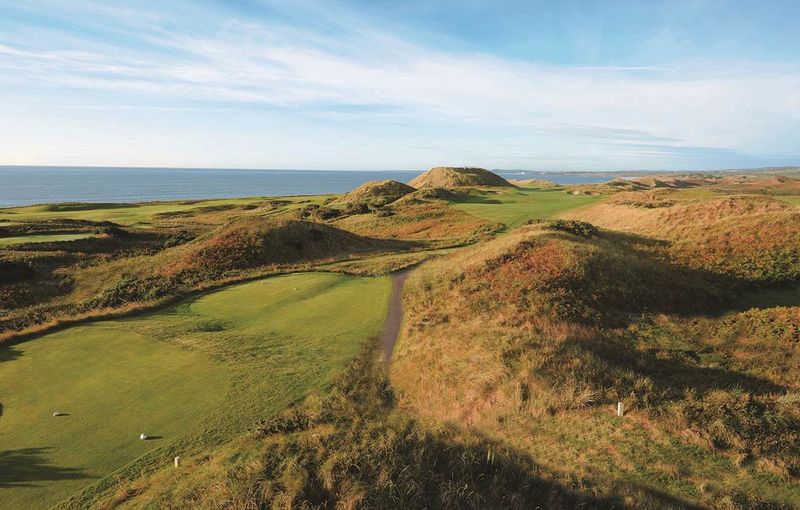 Description
18 holes -7,149 yards - SSS 72
Fast running fairways, greens that invite the pitch and run approach, acres of tall waving grasses and gorse and the opportunity to slice your ball onto the beach are of course, the very essence of links golf and all remain in abundance at the European Club.
Some of the most famous names in the world of golf have given permission for individual holes to be named after them. This gives you some idea of the utmost respect afforded to this course in top golfing circles. Thus the 8th is named after Arnold Palmer, the 11th after Gary Player, the 6th after Lee Trevino, and the magnificent 17th after Tom Watson.
One feature hole, the second, is a par-3 of some 160 yards, played from a slightly elevated tee, to an elevated green, surrounded by sand dunes on three sides, and fronted by the most fearsome bunker you can ever expect to see.
Enquire Now
To find out more