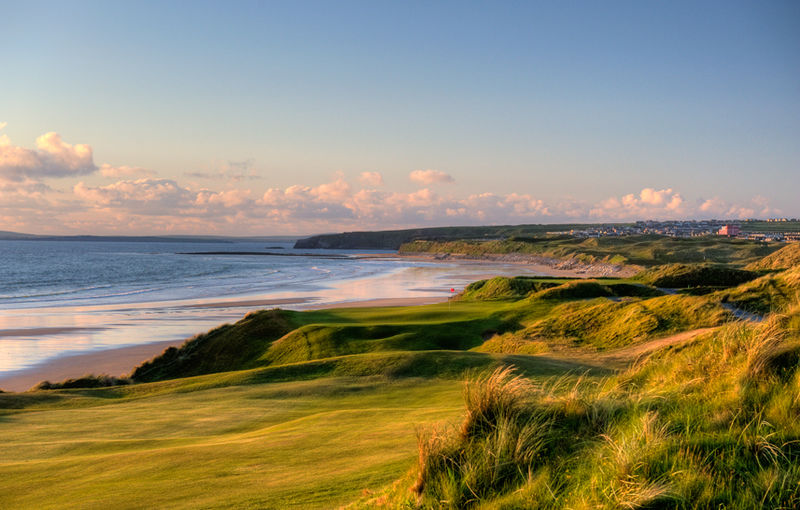 Description
18 holes - 6,542 yards - SSS 72
The world famous Ballybunion Golf Links is hailed among many legendary golfing figures as amongst the best in the world.
It is recognised for its fine development of the natural terrain, which utilises large sand dunes, set against a spectacular Atlantic backdrop. Located on the North Kerry coast, an area that can hardly be surpassed with regard to its scenic beauty and the tranquillity of its surroundings, the course is always in excellent condition and can provide a variety of challenges for even the best golfer.
Famous visitors to the course include President Clinton in 1998, while majors champion Tom Watson was the Millennium Club Captain. The visitor is faced with the difficult choice between the picturesque, 'Old' course, with its fairways winding through colossal sand dunes, and the new Cashen Course with its succession of formidable par fives and breathtaking beauty.
Enquire Now
To find out more