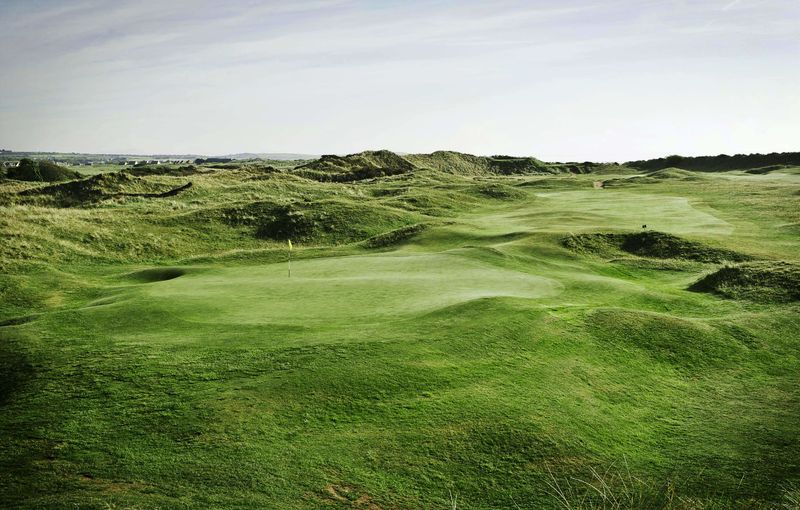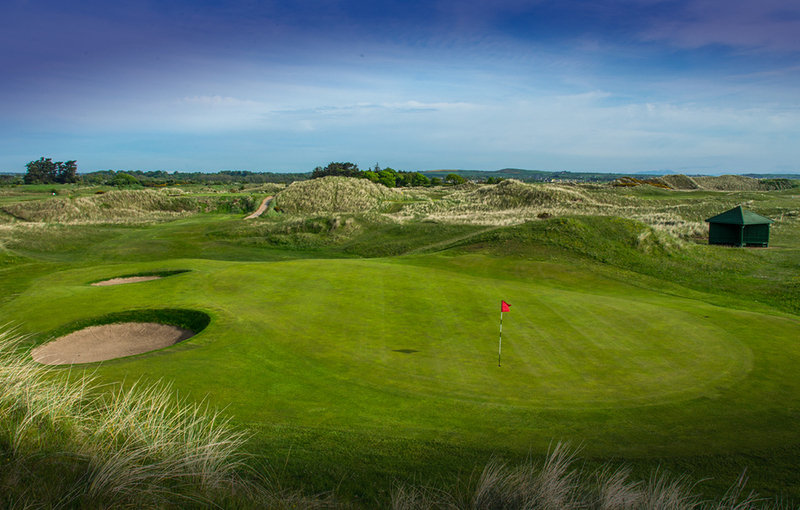 Description
18 holes - 6,783 yards - SSS 72
Founded in 1892, Baltray golf course is famous for its wide fairways and its length. It is one of Ireland's best kept secrets and is a mighty challenge like all truly great links.
With its 6,783 yards, the course has a considerable length, especially when you consider the natural hazards of a links: blowing winds and heavy rough, and these two factors should not be ignored, because they will be responsible for your score at the end of the game.
Feature holes would have to include the third, a par 5 over 544 yards, with a blind third shot over a knoll onto a small green. Equally difficult is the sixth, another par 5 played through a valley of sand dunes to a green hidden behind two hills, or the 14, noteworthy for its spectacular tee from a high plateau to the fairway 190 yards away. Strategically placed malicious bunkers on the 18th hole allow no rest for the weary, but thoroughly satisfied golfer, until the very last putt is sunk.
In July 2004 Baltray hosted the Irish Open for the first time.
Enquire Now
To find out more