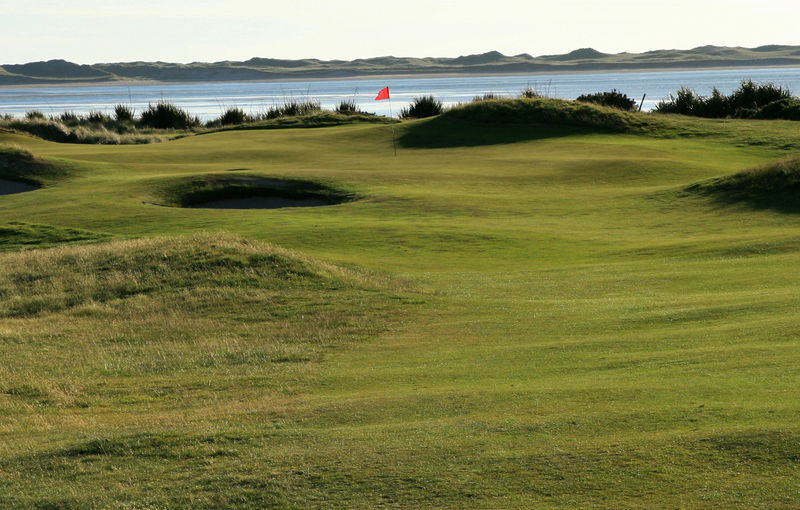 Description
18 holes -6,010 yards - SSS 73
Dooks Golf Club represents traditional Irish links golf at its best; the layout of the course is provided by nature rather than by too much man-made interference.
The courses' defence is therefore not found in distance but in its layout. Like any true links, rolling fairways and hills typify the course, you will often play blind shots into greens set in deep hollows. The course will test your nerve and skill on every hole but will provide enjoyment and challenge throughout your round. Though not renowned the world over like its near neighbour Ballybunion, Dooks offers the visitor a unique links experience in a majestic environment.
The golf course is set out on one of three stretches of sand dunes at the head of Dingle Bay. In the fore ground are the sand-dune peninsulas of Rossbeigh and Inch, and just a few miles away the whitewashed houses of Cromane Fishing Village provide an eye catching distraction. South eastwards are the famed McGillicuddys Reeks. To the south-west are the lovely Cooms and hills of Glenbeigh and across the bay to the north are the Slieve Mish Mountains.
Enquire Now
To find out more